25th Anniversary CD's available. Click here!
No Police Officer or Firefighter should be laid to rest without the honor of Pipes & Drums.
It was with that in mind that the Essex County Emerald Society Pipes & Drums was founded 25 years ago. Over the past 25 years the band has established a great reputation nationwide and overseas. The band has held strong to the founding principles of the Emerald Society itself, we are solely police officers & career firefighters and we have no plans to stray from that philosophy.
If you can see this, then your browser cannot display the slideshow text.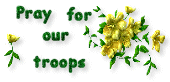 This site last updated: 06/27/12